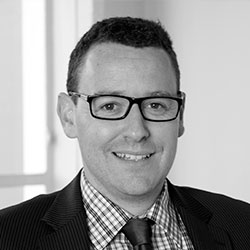 Simon Falconer
Managing Director
Simon is Resolve's founder and Managing Director and wants his customers to have an exceptional experience. Simon maintains strong customer relationships and drives Resolve to be the best.
Like all good IT Directors, Simon started as a UNIX Computer Operator changing back-up tapes and typing obscure commands into even more obscure servers. He worked for government and telecommunication firms before crossing over to pre-sales roles at Sybase, a subsidiary of SAP.
Simon enjoys time with his wife and two boisterous boys, mountain biking, and dreams of having time again to fly aeroplanes and snowboard.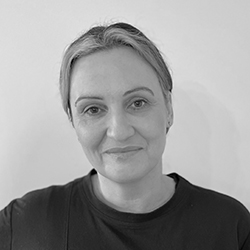 Jessica Falconer
Operations Director
Jessica is Resolve's Operations Director and runs the business day to day. She graduated from the University of Otago with an LLB in 2000. Jessica's professional background was investigating mergers and cartels at the Commerce Commission.
Jessica is strongly process and analytically driven. She likes systems and is the driver behind Resolve's excellent service delivery.
Jessica likes spending time with her husband and two angelic boys. She also loves all things science fiction and the family's annual trip to Armageddon.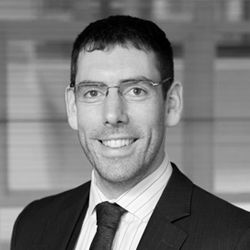 Tom Anderson
Chief Technology Officer
Tom is Resolve's technical leader. His role is to design, plan and implement SmartCloud. Tom runs the Infrastructure Team, who are the back engine room of Resolve. Tom sets the pace for the team with his leadership and is driven to be the best.
Tom likes spending time with his son and climbing to the top of walls for no good reason.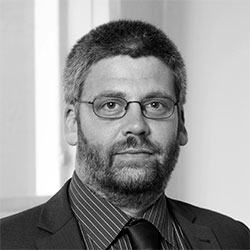 Andi Pientak
Client Services Manager
Andi is Resolve's client happiness leader. His role is to ensure our clients are taken of and their needs are met. Andi is a true people person – take him your ideas and concerns and he will make great things happen.
Andi runs the Service Team, who are Resolve's frontline problem solvers and task doers. He has worked for Resolve since 2011 (with a short break) and knows our customers very well.
Andi lives in North Canterbury with his wonderful partner and 2 dogs, 2 cats and 3 fish.