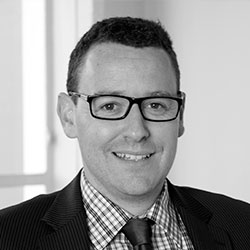 Simon Falconer
Director
Simon is Resolve's founder and Managing Director and wants his customers to have an exceptional experience. Simon maintains long-term customer relationships and drives Resolve to be the best.
Like all good IT Directors, Simon started as a UNIX Computer Operator changing back-up tapes and typing obscure commands into even more obscure servers. He worked for government and telecommunication firms before crossing over to pre-sales roles at Sybase, a subsidiary of SAP.
Simon has been ordained in the Anglican Diocese of Wellington and resides in Otaki where he works to develop health community and chruch groups across the Horowhenua and Kapiti districts.
Simon enjoys time with his wife and two boisterous boys, mountain biking, and dreams of having time again to fly aeroplanes and snowboard.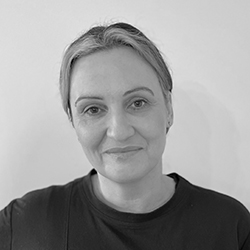 Jessica Falconer
Operations Director
Jessica is Resolve's Operations Director and runs the business day to day. She graduated from the University of Otago with an LLB in 2000. Jessica's professional background was investigating mergers and cartels at the Commerce Commission.
Jessica is strongly process and analytically driven. She likes systems and is the driver behind Resolve's excellent service delivery.
Jessica likes spending time with her husband and two angelic boys. She also loves all things science fiction and the family's annual trip to Armageddon.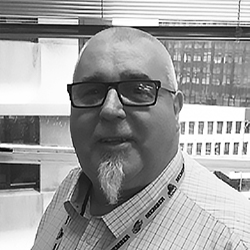 Martin Davies
Client Services Manager
Martin is a seasoned IT Professional having cut his teeth some years ago using punch cards on early computers. He subsequently working across most of the ICT disciplines during his career. Martin has worked in both end-user and software house environments for the commercial and public sectors. Martin runs the Service Team, who are Resolve's frontline problem solvers and task doers.
Martin loves to make things even better – take him your ideas and concerns and he will make great things happen.
Outside of work Martin might be found at the cake tin watching the Hurricanes or Lions, or out on the harbour coaching young rowers.